Reconciliation & Dialogue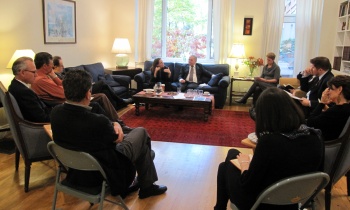 In the area of reconciliation, QUNO seeks to increase the UN's understanding and support for healing and restorative processes, in particular at the grassroots level. Approaches such as "restorative peacebuilding" offer a lens through which the UN can approach peacebuilding and the prevention of violent conflict in a more holistic way. 
In the area of dialogue, QUNO seeks to lift up local level mediation processes as well as encourage the UN to support inclusive national processes that take into account local perspectives. 
Ongoing Activities
In Burundi and Somalia, QUNO collaborates closely with the American Friends Service Committee (AFSC) and local Friends organisations that are active at the grassroots level on reconciliation and dialogue activities.