Innovation and Agriculture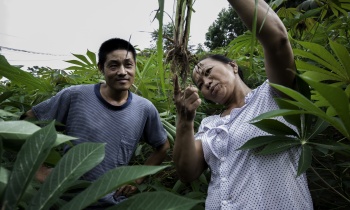 Small-scale farmers are stewards of biodiversity; they maintain, adapt, improve and distribute plant varieties. The agro-biodiversity that they enhance provides a major contribution to health and nutrition. Who could be better placed to help the world cope with global environmental change and feed the world than over a billion small-scale farmers living, working and experimenting on the front lines of change?
Our work aims to ensure that innovation policy supports, rather than undermines, the critical role of small-scale farmers for ensuring local and global food security in biodiverse environments.
Ongoing Activities
Convening discussions about small-scale farmer innovation.
Commissioning research about different approaches to intellectual property protection of seeds and genetic resources, and impacts of these.
Promoting awareness of farmers' and other stakeholders' experience and interests in relation to intellectual property discussions that affect agriculture.
Improving understanding about the range of policy options available.
Undertaking human rights-based impact assessments of intellectual property protection for seeds.