Reframing economic models and paradigms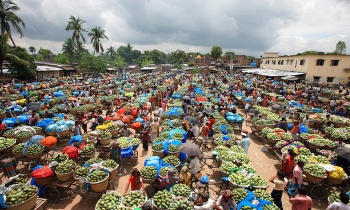 In the COVID-19 world, fresh thinking is needed on economic models and paradigms if we want to address the root causes of inequity and environmental destruction in the longer term.
The way that policies around economic stimulus and relief packages, monetary policy, social security, health care systems, and support to developing countries are designed will have an impact on equity and sustainability in economic systems for years and probably decades to come. New economic models such as Circular Economy, Green Deals, and Inclusive Green Economy that we have been considering for a while will be more relevant than ever.
The way in which economic systems and paradigms are re-designed, or evolve also affects other QUNO programmes. For example, policies such as relief and stimulus packages in response to COVID-19 can have a large impact on climate change, on peace, and on human rights.