QUNO Co-hosts Session on Inclusion at the 2020 Stockholm Forum on Peace and Development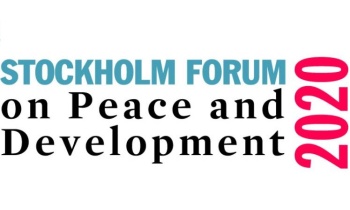 On 22 May, QUNO was very pleased to partner with the Norwegian Institute of International Affairs in co-hosting a virtual session on "Inclusion: What Have We Learned?" during the 2020 Stockholm Forum on Peace and Development. The annually held Forum brings together members of the peacebuilding, security, development, and humanitarian communities for interdisciplinary exchanges and dialogue. Aptly, this year's theme of Sustaining Peace in the Time of COVID-19 fostered lively and productive discussions on how these diverse communities of practitioners are responding to the challenges of the pandemic. 
QUNO's session provided opportunities for forward thinking on the relevance of inclusion of diverse voices in peacebuilding and conflict prevention. The panel featured global experts from Ethiopia, Liberia, the Democratic Republic of the Congo, and Kenya, all of whom shared unique perspectives on the opportunities for furthering inclusion in diverse country contexts. While different actors have varying perspectives and understandings as to why inclusion is important, the session underscored that their actions are mutually reinforcing. For instance, participants shared that their experience has shown that peacebuilders understand inclusion as a requirement for processes to address root causes of conflict while development actors often see it as essential to long-term poverty reduction. Human rights promoters, on the other hand, advocate for forms of group inclusion as integral to the commitment of equality.  
It is always imperative to understand that effective peace processes do not mean including all possible parties, but rather making informed decisions about why certain actors should be included in which processes and how. As such, the session identified strategies for navigating inclusion in peace processes and on actions that have proven most impactful. The conversation highlighted the importance of a "Do No Harm" approach to inclusion and reflected on what aspects of inclusion remain challenging and require further development.
Related Areas of Work