Enhancing prevention - leveraging the mandate of the Human Rights Council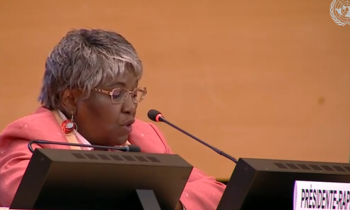 Building on its long-term work on integrating human rights and sustaining peace, QUNO has been supporting work led by the three rapporteurs in charge of implementing resolution 38/18 on 'the contribution of the Human Rights Council (HRC) to the prevention of human rights violations'.  In particular, QUNO has focused on how the HRC can more effectively work with all UN pillars to prevent those violations which, if left unaddressed, could lead to violent conflict.
To this end, QUNO has highlighted positive ways forward, such as a broader inclusion of actors (such as peacebuilders) throughout HRC mechanisms such as the Universal Periodic Review, a better integration of mandate holders in the Peacebuilding Commission's discussions, or the systematic involvement of Resident Coordinators - key actors in upholding the UN Charter on the ground - in Council discussions. These elements are echoed in the rapporteurs' final report, which was presented at the 43rd Session of the HRC.
With the Call to Action for Human Rights by the Secretary General, who highlighted that "respect for human rights is an essential crisis prevention mechanism" and the Peacebuilding Architecture Review underway, 2020 provides a good opportunity to realise these changes.
We therefore urge the Council and Member States to take forward these recommendations, and encourage the President of the Human Rights Council to share this report officially with the Secretary General and relevant bodies, the Presidents of the General Assembly and the Security Council, and the Chairperson of the Peacebuilding Commission, for their consideration.
To welcome the rapporteurs' final report, QUNO had hoped to make an oral statement at the 43rd session of the HRC, which was unfortunately suspended due to COVID-19 measures in Switzerland. In light of this, the full version of QUNO's statement is available to read below, as is the link to the rapporteurs' report.
(Photo: Yvette Stevens, presenting the report at HRC 43 - A/HRC/43/37)
Related Links
Related Files
Related Areas of Work