The impact of arms transfers on human rights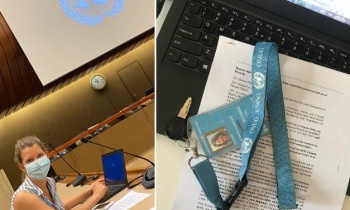 QUNO was pleased to welcome the High Commissioner's report on the impact of arms transfers on human rights (A/HRC/44/29, 19 June 2020) which goes beyond the focus on women and girls to include specific considerations on the gendered impacts more broadly and the role of violent masculinities in facilitating violence and militarism.
Many of the considerations mentioned in the report were relevant to QUNO's participation in the informal negotiations of a new resolution on the human rights impact of civilian acquisition, possession and use of firearms, which was adopted by consensus at the 45th session of the Human Rights Council.
Worth noting as the respective processes move forward are:  
The need for further research (or action) on ammunition control and the nexus between the arms industry and business and human rights frameworks;
To avoid a disproportionate focus on illicit or diverted weapons at the detriment of the impact of irresponsible legal arms transfers or acquisitions; and
The need to enhance the focus on preventative and inclusive approaches as critical components in advancing the aforementioned initiatives.
Related Areas of Work