QUNO to Co-Host Side Event at Committee on World Food Security in Rome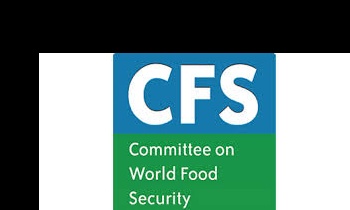 On the occasion of the CFS 43 in Rome next week, QUNO will co-host a side event with the Swiss Agency for Development and Cooperation. The side event is entitled 'Who Will and How Will We Feed Humanity' and will be moderated by QUNO's Food and Sustainability representative Susan Bragdon.
A panel of four speakers, representing the private sector, civil society and farmers, will be trying to find complementarity between contrasting approaches to achieving food security and nutrition. Discussions around how to achieve food security and nutrition and the related targets of Agenda 2030 are often polarized — and charged. How core challenges are framed, often rooted in a particular ideology or perspective, lead to different and sometimes contrasting approaches to solving them. Discussions on the role of trade and the value of on-farm innovation and biodiversity will be enriched as a result and lead to practical outcomes.
Panelists will describe how their organizations contribute to the food security of hypothetical nations, how their interventions articulate with one another, and identify appropriate roles for governments. The side-event will be opened by Manuel Flury, Co-Head of the Global Programme Food Security at the Swiss Agency for Development and Cooperation.
Related Links
Related Files
Related Areas of Work