QUNO as panelist at Social Inclusion Public Consultation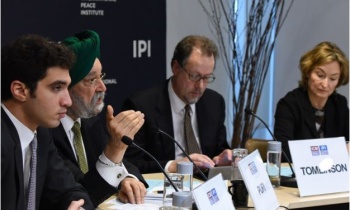 QUNO New York Director, Andrew Tomlinson, was invited to speak as a panelist in the public consultation on Social Inclusion hosted by the Independent Commission on Multilateralism at the International Peace Institute, together with Dr. Ilze Brands Kehris, and Omar El Okdah. His comments focused on the core nature of the issues of social inclusion, political participation and effective governance and their role in conflict prevention, the nature of inclusive national ownership in practice, and the need for the multilateral system to model inclusion in its own practices.
The web link includes a video recording of the proceedings.
Related Files
Related Areas of Work