QUNO Representative interviewed by QuakerSpeak to reflect on Quaker approach on Sustainability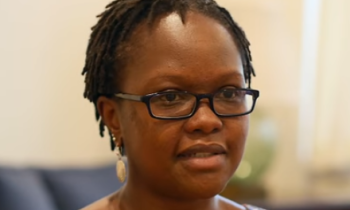 QUNO UN Representative, Rachel Madenyika, had the opportunity to sit down with QuakerSpeak and share her insight on Quaker work on and approaches to sustainability. 
In her interview, Rachel shares that, to her, sustainability centers on simplicity and the quest for lasting peace. She notes that in her capacity as a UN Representative for QUNO she has worked on peace and sustainability issues on different tracks. From this she has found that what makes the Quaker approach to sustainability unique is the ability to not only work in their communities, but also to bridge gaps and work with people from all walks of life.
Related Areas of Work