Project Brief: QUNO interactive policy tool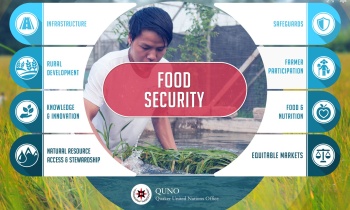 Within our Trade and Investment in Agriculture work, QUNO has been developing an online tool to help explain the complex relationship between food security measures and the World Trade Organization's (WTO) trade rules. These are liable to come into conflict and the aim of the tool is to help policy makers shape their policies in ways that are mutually compatible and context-appropriate.
In this project brief, Susan Bragdon, our Food & Sustainability Representative, talks through her vision of the tool and how she believes it could benefit small-scale farmer organisations, trade negotiators and policymakers in shaping effective food security measures.
Related Files
Related Areas of Work