Funding for Peace: Lessons Learned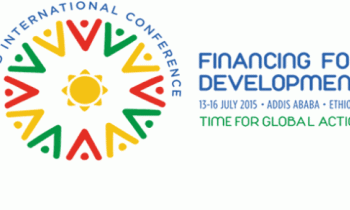 The Quaker United Nations Office and the NYU Center on International Cooperation (CIC) hosted an informal discussion at Quaker House on lessons learned in funding for peace. The event involved representatives from the UN, Member States and civil society, and sought to identify how such lessons might be reflected in the outcome document, the Addis Ababa Accord, of the Third International Conference on Financing for Development, in July 2015. 
Many participants noted the imperative need to provide mechanisms to fund the promotion of peaceful and inclusive societies. Funding Goal 16 will be critical to achieving the Sustainable Development Goals and will require flexible, risk-tolerant and coordinated approaches that will promote resilience by addressing the root causes of violence and instability, reducing humanitarian need and building institutions in a sustainable and inclusive manner. 
Related Files
Related Areas of Work