Children of Incarcerated Parents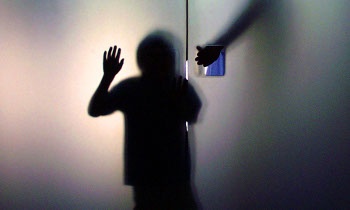 Children are deeply affected when a parent is imprisoned. Yet millions of affected children worldwide are overlooked at every stage of the criminal justice process, and there are no international standards on how countries should act to protect their rights and welfare.
Children can face stigma from friends and others in the community. They can experience difficulties in maintaining contact with incarcerated parents, and face financial hardship. Practice around the world varies considerably, and there is much potentially good practice, such as police officers who conduct arrests in child-friendly ways, judges who consider the impact of potential sentences on children, prison administrations that organise child-friendly visiting arrangements and schools or NGOs that support the child on the outside.
QUNO has published groundbreaking research on this issue since 2005, highlighting practices worldwide relating to children living in prison with a parent, as well as to children who remain outside during parental incarceration, and more recently on issues relating to children of parents facing the death penalty. QUNO was also a partner in the COPING Project, a three-year investigation looking at the mental health of children of prisoners.
Developing out of this research, QUNO has also pioneered work that highlights issues affecting the children of parents sentenced to death or executed. These children are the hidden victims of the death penalty, often experiencing the sentencing or execution of their father or mother as severe psychological and emotional trauma. These devastating consequences of the death penalty tend to receive little attention in criminal justice systems and the children are often left unsupported. We have published several significant pieces of research on this topic and continue to raise the issue at the international level.
Ongoing Activities
Developing awareness, at national and international levels, of the rights and well-being of children whose parents are in detention and of children whose parents have been sentenced to death or executed.
Working with the UN human rights mechanisms and treaty bodies, especially the Committee on the Rights of the Child, to further acknowledge the rights of these children and to promote good practice.
Disseminating the findings and recommendations of the COPING project research.
Convening a Child Rights Connect working group of partner organisations working on children of incarcerated parents around the world and maintaining this working group's database of relevant Committee on the Rights of concluding observations 
Working with partner organisations to provide information about children detained in prison with a parent into the UN's global study on children deprived of their liberty.