QUNO Submits Written Input to Special Rapporteur on the Right to Food in Humanitarian Contexts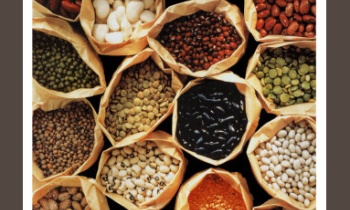 On March 6, 2017, QUNO attended an informal discussion on the Right to Food in humanitarian contexts organized by the Special Rapporteur on the Right to Food, Ms. Hilal Elver. Representatives of Oxfam, the International Committee of the Red Cross (ICRC), the World Food Programme (WFP), the Food and Agriculture Organization (FAO), the United Nations High Commissioner for Refugees (UNHCR), and the Office of the United Nations High Commissioner for Human Rights (OHCHR), among other, discussed the potential need of reform of the global governance structure for food aid; the possible prolongment of violent conflict as a result of humanitarian crises; good practices; accountability mechanisms to monitor actions of aid organizations; and the role of civil society and the private sector in establishing an effective systems.
In a joint statement, submitted on March 31, 2017, QUNO's Food & Sustainability and Peace and Disarmament Programmes, emphasize the importance of agricultural biodiversity, small-scale farmers, and informal seed systems, in particular in humanitarian contexts: "In supporting informal seed markets and small-scale farmers and promoting agricultural biodiversity, emergency seed aid can provide an effective link between relief and sustainable development and sustaining peace and should be considered a routine complement to food aid during periods of crises. By reducing reliance on food assistance and food aid, which have the potential to disrupt local markets and by investing in people and the existing social and economic networks and the plant genetic resources they manage, the humanitarian food response system can become more adaptive."  
QUNO highlighted that resilience is central to any sustained response to food insecurity in crises or crises-prone situations and small-scale farmers and agricultural biodiversity are central to resilience. Therefore, thoughtful and targeted rehabilitation is necessary to build and consolidate peace while contributing to food security and rural development after a humanitarian crisis has subsided. 
Related Files
Related Areas of Work