Human Impacts of Climate Change
We are working to ensure that the rights and dignity of all who move as a result of climate change are protected.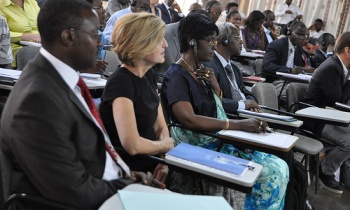 We are promoting enhanced trust and understanding in international negotiations relating to climate change.
We take a conflict prevention and peacebuilding approach to natural resource management, encouraging dialogue, cooperation and the constructive handling of conflicts.