Statement on protecting human rights and the natural world presented at 46th Session of the Human Rights Council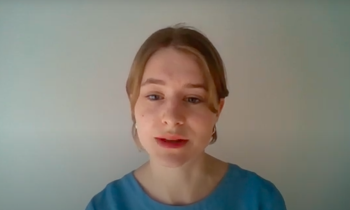 At the 46th Session of the Human Rights Council, QUNO's Human Impacts of Climate Change programme submitted a statement welcoming the reports of the Special Rapporteur on Human Rights and the Environment on water and biodiversity. (Full video of the statement is below). 
The statement, which was delivered by Programme Assistant Beatrice Liese on behalf of Friends World Committee for Consultation (FWCC), responded to the reports and called for the legal recognition of the human right to a safe, clean, healthy and sustainable environment. The statement reiterated conclusions from the reports that support "transformative changes away from the current exploitative relationship with nature that devastates human rights and threatens our and other species' extinction."
It also asked how the the Human Rights Council can strengthen its contribution to protecting both human rights and the natural world and uphold the rights of the most marginalized and vulnerable, reflecting the focus of QUNO's HICC programme work on the peace and justice concerns raised by environmental crises.
Related Files
Related Areas of Work