QUNO Geneva welcomes a new Peace and Disarmament Representative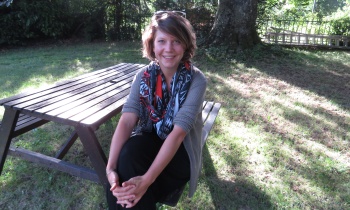 After an international selection process, Florence Foster has been appointed Representative, Peace and Disarmament beginning 1 September.  Florence obtained her Masters degree in International Relations from Bristol University, UK, and has since specialized in displacement and conflict analysis, with an increasing emphasis on disarmament, mediation and conflict transformation. She began her career as an intern at the Global Protection Cluster and the International Service for Human Rights in Geneva.  She then moved onto focusing on West African conflict dynamics during her time at the Internal Displacement Monitoring Centre, with work in Côte d'Ivoire and Mali. Through her latest roles as Programme Manager at the Fondation Suisse de Déminage and Finn Church Aid, Florence led mediation and armed violence reduction initiatives in the Central African Republic.
We extend a warm welcome to Florence, while also bidding a fond farewell to Diane Hendrick, who successfully led QUNO's work in this area since January 2012, maintaining its core values and taking it in new directions. Diane has decided to return to her homebase in Austria, but we are fortunate that she arranged a smooth hand-over to Florence as Representative. 
Related Areas of Work