QUNO contributes to a new World Report on Statelessness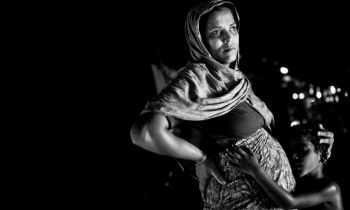 QUNO's Representative for Human Rights and Refugees, Laurel Townhead, has written an article on childhood statelessness of children of prisoners, for a new World Report on Statelessness.
The World Report on Statelessness, launched by the Institute on Statelessness and Inclusion, is the most comprehensive resource on the global situation of stateless people. The second World Statelessness Report (2017) has a specific focus on children, exploring the urgency of and opportunities for addressing childhood statelessness. QUNO's article focusses on the risks of childhood statelessness for children of prisoners, particularly for children born to foreign national women in prison.
For more information about the report and about statelessness around the world, see the two report websites: http://worldsstateless.org/ and http://children.worldsstateless.org/.
The full report can be accessed here (the article can be found on page 385). 
Related Areas of Work