QUNO co-hosts Geneva Peacebuilding Platform briefing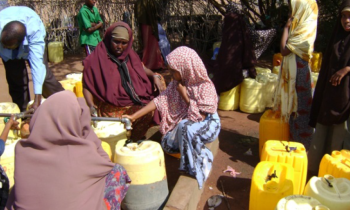 On Thursday 30 June, QUNO co-hosted a lunch time briefing meeting in conjunction with the Geneva Peacebuilding Platform and the Office of the High Commissioner for Human Rights (OHCHR). 
The panel discussion at the event featured speakers from OHCHR, Lancaster University and American Friends Service Committe (AFSC), addressing the question: 'What role can economic, social and cultural rights play in the prevention of violent conflict?' 
The Geneva Peacebuilding Platform is a joint project of four institutions, with QUNO working alongside the Centre on Conflict, Development and Peacebuilding, the Geneva Centre for Security Policy and Interpeace. 
For further information, including details of all speakers, please see the flyer attached below.
Related Files
Related Areas of Work