QUNO contributes chapter to new Elsevier publication on Land Degradation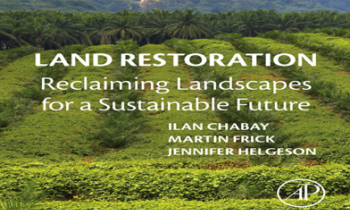 Working as a consultant for QUNO Geneva, Lynn Finnegan, with assistance from Diane Hendrick, has authored a chapter entitled "All Voices Heard: A Conflict Prevention Approach to Land and Natural Resources" in the newly-published book Land Restoration: Reclaiming Landscapes for a Sustainable Future, edited by Ilan Chabay, Martin Frick and Jennifer Helgeson.
This chapter demonstrates the ways in which the unsustainable, exclusive, and top-down management of land can serve to exacerbate underlying tensions and inequalities already present in the structures of a society and thereby lead to destructive conflict. The chapter goes on to provide illustrations of instances in which it was possible to prevent destructive conflict and build peace, by ensuring that land management and policy accounted for the needs and aspirations of all concerned groups and people.  
Related Links
Related Areas of Work