QUNO Submits Contribution to Special Rapporteur on Human Rights & the Environment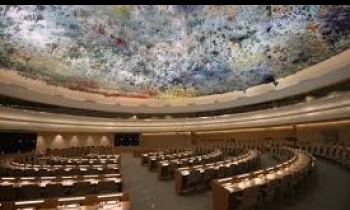 Following up on a public consultation on Biodiversity and Human Rights at the 33rd session of the Human Rights Council, QUNO submitted a contribution to Special Rapporteur John Knox's upcoming report on biodiversity and human rights.
The contribution focuses on the application of a human rights approach to agricultural biodiversity. QUNO finds the latter to be a critical subset of biodiversity, upon which all of humanity depends. Small-scale farmers are the active managers and developers of the majority of this diversity worldwide. QUNO believes that a human rights interpretation of agricultural biodiversity may encourage States to proactively develop legislation, programs and policies that are supportive of small-scale farmers.
QUNO therefore calls upon Mr. Knox to consider including agricultural biodiversity in his report on human rights obligations as they relate to the protection of biological diversity and ecosystems to be released in March 2017.
Related Links
Related Files
Related Areas of Work