Quaker United Nations Summer School 2023 - Applications Now Open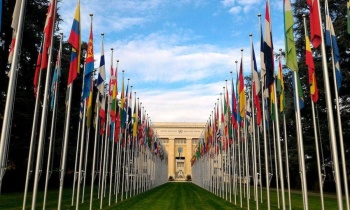 We are excited to announce the return of summer school! This year's program will be in person for the first time since 2019. Our 12-day residential programme takes place at the heart of international governance in Geneva, Switzerland.  Summer school together a diverse group of individuals to learn about pressing international concerns, develop professional skills, and build a like-minded community. Participants will be equipped with the skills to think constructively about the value of the multilateral system and international politics while enjoying opportunities to discover Geneva.
To learn more about the summer school, click here. 
The application is attached below. 
Related Links
Related Files
Related Areas of Work