QUNO Geneva invites applications for Programme Assistantships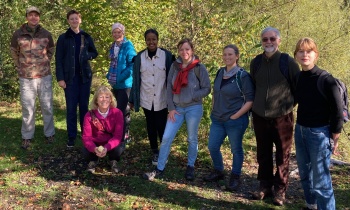 Applications are now open for three programme assistant positions at QUNO Geneva from September 2021 to August 2022 in Human Rights & Refugees (HRR); Peace & Disarmament (PD); and Climate Change & Sustainability (CCS).
These are exciting opportunities for young professionals with an interest in international affairs to learn about and contribute to Quaker work at the UN. They are open to Quakers and those in sympathy with Quaker values. The closing date for applications is 10 May 2021.
For more information on the position, visit our PA page and download the complete job descriptions, including important information about eligibility to work in Switzerland, and application forms below.
Related Files
Related Areas of Work