QUNO delivers statement at HRC43 highlighting the environment's impact on human rights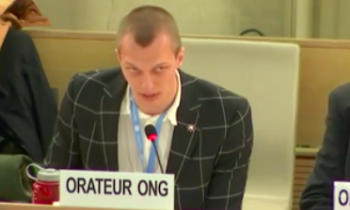 QUNO delivered an oral statement at the 43rd session of the UN's Human Rights Council (HRC), recognizing the work of the UN's Special Rapporteur on Human Rights and the Environment showing how human rights are seriously affected by a degraded environment. QUNO's statement, delivered by Programme Assistant Detmer Yens Kremer, encouraged the HRC to make "an historic contribution by adopting a resolution recognizing the right to a safe, clean, healthy and sustainable environment," and also emphasized that the time for action is now.
A video of the session is available online. (QUNO's statement can be viewed by scrolling to Chapter 90 on the right of the video player)
The full text of the statement is also available below.
Related Files
Related Areas of Work