What's Next in Peacebuilding?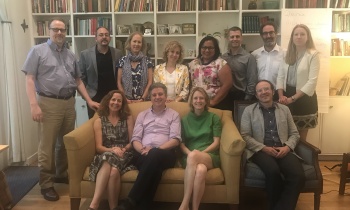 Recent developments in peacebuilding policy have given us new global commitments, such as the commitment to foster peaceful, just and inclusive societies in the 2030 Agenda, and the Sustaining Peace resolutions. Yet these commitments are extremely broad, presenting significant challenges in follow-up and implementation. If peace is everything, then how does a government, a civil society group, a donor or an agency prioritize between different programmatic, budgetary and policy alternatives? 
QUNO hosted a group of peacebuilding organizations from 18-20 June for our annual gathering on "What's Next in Peacebuilding?". The meeting, which encouraged new insights from peacebuilding leaders around the world, set the stage for an informal discussion and exchange of views. Participants addressed the central issues of peacebuilding from the perspectives of practitioners, donors, and policy experts. 
Related Files
Related Areas of Work