Implementing the New Commitments to Peace - Statement by 131 peacebuilding organizations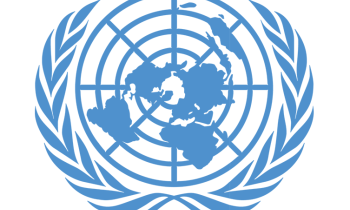 September 21 marks the International Day of Peace, which was established in 1981 by a unanimous resolution in the UN's General Assembly. To mark the day, QUNO and 131 peacebuilding organizations from throughout the world issued a statement to United Nations Member States that brings attention to peace concerns.
As noted by QUNO NY's Director, Andrew Tomlinson, "while international attention lurches from crisis to crisis, global peace-building organizations focus on long term work to foster peaceful, just and inclusive societies. On the International Day of Peace, we encourage governments gathering in New York for the start of the 72nd session of the UN General Assembly to join us in these efforts to sustainably address the root causes of violent conflict around the world."
The statement calls for Member States to:
Fully embrace the commitments to peace in the 2030 Agenda for Sustainable Development
Balance national efforts with a focus on external drivers of peace, justice and inclusion
Mainstream prevention, including in development, humanitarian action, and crisis response
Protect and support civil society inclusion
Additionally, QUNO and the American Friends Service Committee distributed a press release on the statement, which was shared widely with media contacts covering the United Nations.
Related Files
Related Areas of Work