Quaker statement on drug policy and human rights issued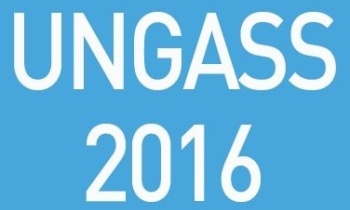 Friends World Committee for Consultation (FWCC) has issued a new Quaker statement on drug policy and human rights in advance of a major General Assembly meeting next week. 
The UN General Assembly Special Session (UNGASS) on the world drug problem will take place in New York between 19-21 April 2016.  
Building on a history of Quaker work on drug policy reform and criminal justice issues, the statement advocates a health-based approach to illegal drug use, rather than the use of punitive criminal justice measures. The full text of the statement is now available online here.
QUNO Geneva recently raised these issues in an oral statement to the 31st session of the Human Rights Council (HRC) in March 2016, drawing attention to the human rights impacts of drug policy and criminalization.
A video of this HRC statement, delivered by Representative for Human Rights and Refugees, Laurel Townhead, can be viewed (beginning at chapter 26 on the sidebar) here. 
Related Files
Related Areas of Work