Geneva Peacebuilding Platform (GPP) and QUNO highlight natural resources and conflict sensitive business approaches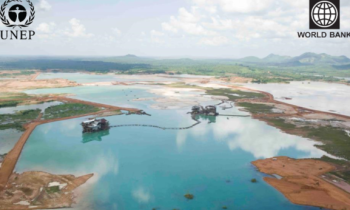 This event on "Enhancing the Potential of Business for Sustainable Development and Sustaining Peace" provided an opportunity to publicly share research commissioned by the American Friends Service committee (AFSC) for their Business and Peace Programme and present the development of a new tool by the UN Environment Programme (UNEP) and the World Bank for enhancing access to information on environmental matters for local communities.
Inga Petersen of UNEP presented MAP-X, a platform to map and assess the performance of the extractive industries and pilot projects to use this as a stakeholder engagement platform and with mining companies. Tessa de Ryck of AFSC spoke on her research on existing peacebuilding practices developed by local and international organizations or adopted by businesses and corporations to prevent and mitigate social conflict resulting from investment in the global south. The event highlighted the great potential of business for sustaining peace but also the potential for exacerbating or generating conflict through ill-considered business practices.
Related Links
Related Areas of Work