Rights of Indigenous People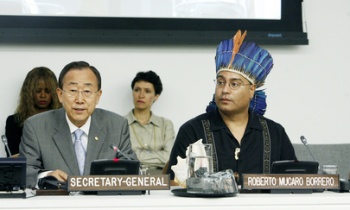 QUNO supported the work of Quaker bodies working for the promotion and protection of the rights of indigenous peoples, in particular in relation to the UN Working Group drafting a declaration on the rights of indigenous peoples.
QUNO welcomed the adoption by the UN General Assembly of the UN Declaration on the Rights of Indigenous Peoples on September 13, 2007. Click here to view the statement issued jointly by QUNO and other NGOs on the adoption of the Declaration.
QUNO also ensures that issues relating to indigenous peoples are mainstreamed into its work on other human rights and refugee issues.