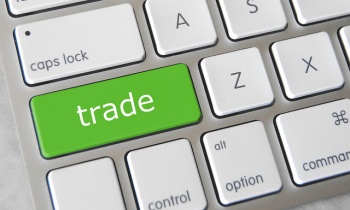 Five Quaker organisations from Europe and the United States have asked governments to say 'no' to the Transatlantic Trade and Investment Partnership (TTIP), the controversial 'mega' trade deal being negotiated between the European Union and the United States.  
It is the first time that Quaker organisations, working on both sides of the Atlantic, have spoken out together against such a trade treaty.
American Friends Service Committee, Friends Committee on National Legislation, Quaker Council for European Affairs, Quaker United Nations Office and Quaker Peace & Social Witness, have sent a statement to Prime Minister David Cameron, government representatives and trade officials. They said that TTIP negotiations are prioritising the prospect of short-term economic gain over the longer-term factors necessary to human wellbeing and protection of the Earth.
The statement comes in the context of building opposition to TTIP, as controversial, confidential negotiation documents were leaked into the public domain and the French government has warned that it is considering blocking the deal.
TTIP is set to include a so-called Investor to State Dispute Settlement mechanism or Investment Court System, under which foreign companies could sue governments for introducing social, environmental, health or other legislation believed to threaten profitability.  The Quakers assert that these mechanisms hand too much power to large companies, making them "fundamentally antidemocratic in nature and therefore unacceptable".
Read the full statement here.
Photo: GotCredit/Flickr
Related Areas of Work